Daily Game Time Air Density Index (ADI)
As a member, you can now access (by Log-In) both the ADIs and the shooters' VMIs for today's games and tomorrow's games. If you are not a member you will see only yesterday's games. The ADI affects the ball travel distance by holding it back or lesser air resistance freeing the ball for additional flight; therefore, the shooter's accuracy is affected.


Note, we have added a (Power Index) next to the VMI for this report. This Power Index will differ from day to day based on the VMI of the team. It is calculated from each teams' previous effectiveness rating within the VMI range--both offensively and defensively.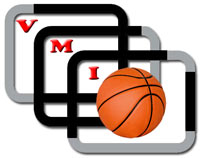 © 2018 Air Resistance Technologies, Inc., All Rights Reserved.

BasketballVMI.com, 1750 30 Avenue Ct., Greeley, CO. 80634