Rebounds vs. Opponent VMI
When using this report, keep in mind that it is a summary of wins and rebounds "against" teams performing outside their element. So, if you select an individual team, you are checking for their Offensive, Defensive and Total Rebounds when opposing shooters may be off target based on their VMI, not the selected team's VMI. The "Wins" column keeps track of the effectiveness of Defensive Rebounding as a prediction tool.
There may not be enough data points until near the "All Star Break" to provide a view of the norm and that which may be ultimately considered only outliers.
(Note: Since each game has two VMI's, one for the home team and one for the road team, when "ALL" teams are selected, the number of Games are doubled.)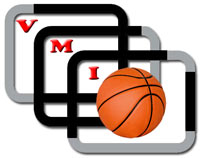 © 2021 Air Resistance Technologies, Inc., All Rights Reserved.

BasketballVMI.com, 1326 51st Avenue, Greeley, CO. 80634