NBA Three Point Shooting Notes
Posted: 2018-11-08 08:32:45 (CT) [ 256 views ]
Yesterday's NBA Games Where VMI Indicated more than an Inch of Adjustment:
Denver Nuggets shot 25% 3-pointers and lost their second game - both where the VMI was high minus, meaning their shots would be shorter than they are used to.
The Mavericks have not been very good yet, but they shot only 33.3% in a game where they too had a high VMI score indicating they would be shooting long.
Toronto won their game at a -8.63 VMI, while shooting 30.6% threes.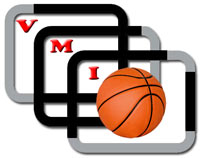 © 2018 Air Resistance Technologies, Inc., All Rights Reserved.

BasketballVMI.com, 1750 30 Avenue Ct., Greeley, CO. 80634